Niagara SBDC eCommerce Webinar Featuring Falconer Electronics
Are you longing to travel somewhere fun as well as exciting? How about a little escape on a day trip to Niagara Falls with the Niagara SBDC?!?!
Doesn't that sound AWESOME?!?!
Well…Even if you cannot physically travel there… Please join the team at the Niagara SBDC for thrilling ride to kick start your eCommerce journey with a FREE webinar on Wednesday July 29th at 9:00 and 1:00 both at EST.
The program features an eCommerce success story on Falconer Electronics.
Especially if you are searching for an eCommerce pivot, we would love to see you there.
Click this link below to register for FREE: https://register.gotowebinar.com/register/6477394931430441485
However, BYOB = Bring Your Own Barrel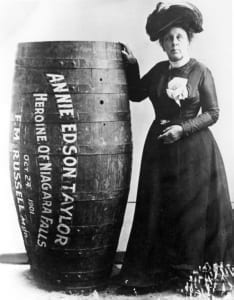 Niagara SBDC eCommerce Webinar
With a new sense of urgency for entrepreneurs to create a strong digital presence, please join us for a discussion on the necessary steps to implement an eCommerce strategy for your business including:
Receive an eCommerce checklist
Also Capturing 1st page rankings on Google
Creating effective landing pages that convert into RFQ's as well as sales
Targeting customers with Google Ads as well as Google Shopping
Taking advantage of online marketplaces including Amazon as well as Alibaba
In addition, explore a step by step eCommerce success story with Falconer Electronics
Niagara SBDC Delivers the Help that Entrepreneurs Need
The Niagara County Community College (NCCC) Small Business Development Center is part of a network of statewide assistance centers supported by the Small Business Administration as well as the State University of New York.
We'll also help you meet the entrepreneurial challenges of owning and operating your own business while continuing to promote economic growth and stability throughout Western New York.
In addition, to contact the Niagara SBDC click here
Stop Being the Best Kept Secret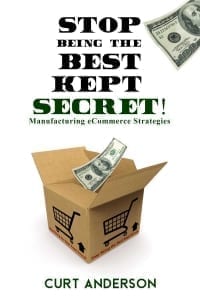 First off, topics discussed during the eCommerce workshop include:
Make a Great First Webpression
Dominate Search
Get on the Offensive
In addition we cover:
Other topics covered as well include:
Let that dream customer – Soulmates make a buying decision on Friday night at midnight

Scale Your Proprietary Process

Configurator – Quotebuilder

New customized product populates into the eCommerce store
We also explore eCommerce Opportunities with Online Marketplaces including:
Podcasts
Niagara SBDC Presenter Bio: Curt Anderson founded an eCommerce company in 1995 that was ranked 3X on the Internet Retailer Magazine Top 1000 eCommerce Companies. Since selling that company, Curt has also served as an eCommerce consultant targeting manufacturers including spending 4 years at the New York Small Business Development Center (SBDC). Curt is the author of "Stop Being the Best Kept Secret" as well as founder of B2Btail.com, an eCommerce resource guide for manufacturers.
Wrapping It Up
Lastly, for additional information on Falconer Electronics, please click these helpful links:
Also, to learn about Wire Harness Assemblies please click below:
https://falconerelectronics.com/wp-content/uploads/2019/09/SBDC-NY1-1.jpg
200
337
Curt Anderson
https://falconerelectronics.com/wp-content/uploads/2016/12/fei-blue-300x88.png
Curt Anderson
2020-07-28 07:50:14
2020-07-28 08:19:37
Niagara SBDC eCommerce Webinar Featuring Falconer Electronics