Two Options for Custom Manufacturers Implementing eCommerce
Manufacturers Implementing eCommerce. Actually sounds quite interesting, right?
An "old-school" traditional business taking on new technology.
Well, eCommerce isn't really new anymore.
It's an active part of our daily lives now. At least it certainly seems that way.
Why?
The convenience, efficiency and speed that eCommerce offers.
However, manufacturers implementing eCommerce for the first time face many challenges.
Especially for custom manufacturers that do not produce a proprietary product or finished good.
Today, let's explore two strategies for a manufacturer to implement eCommerce by targeting its proprietary process.
Related Article: 25 Blog Topics for Manufacturers Eager to Start Blogging
Manufacturers Implementing eCommerce Opens New Doors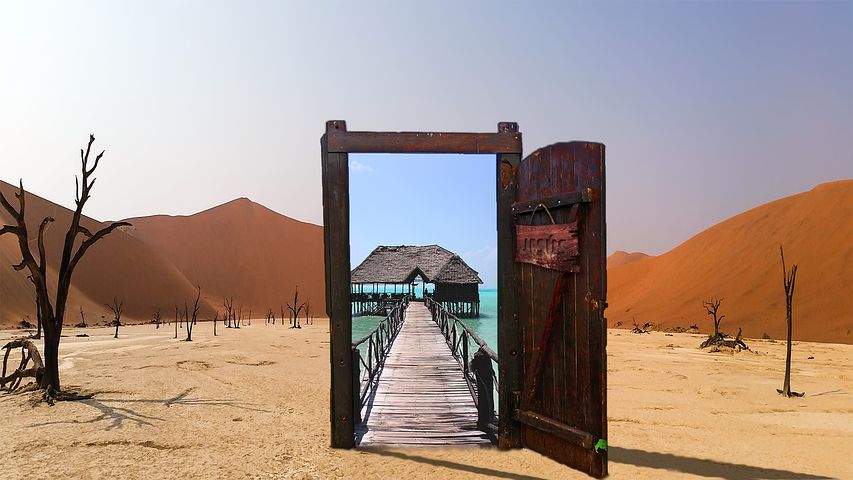 Implementing eCommerce awakens exciting opportunities as well as opens new doors.
Furthermore, as a custom manufacturer, you produce amazing products for other companies.
You are the widget expert. Especially since no one knows your product better than you.
You have spent years perfecting your proprietary process.
Yet, one of your biggest challenges: how do you scale your proprietary process?
There must be plenty of potential customers searching for your products, services, and solutions.
Where are they?
How do you find them?
How can you narrow down the buying process to make life easier for you and more importantly, the buyer?
The answer: eCommerce.
For example, just a few years ago, many manufacturing clients claimed the internet wasn't going to impact their company.
Now, most cannot move fast enough to plunge into the world of eCommerce.
"The Heat is On" (shout out to Glen Fry, God rest his soul).
So, how do you get started?
Below covers two options for a manufacturer implementing eCommerce for the first time.
Related Article: Top 13 Reasons Why Manufacturers Struggle with eCommerce
Option #1) Manufacturers Implementing eCommerce
Add an eCommerce store onto your existing website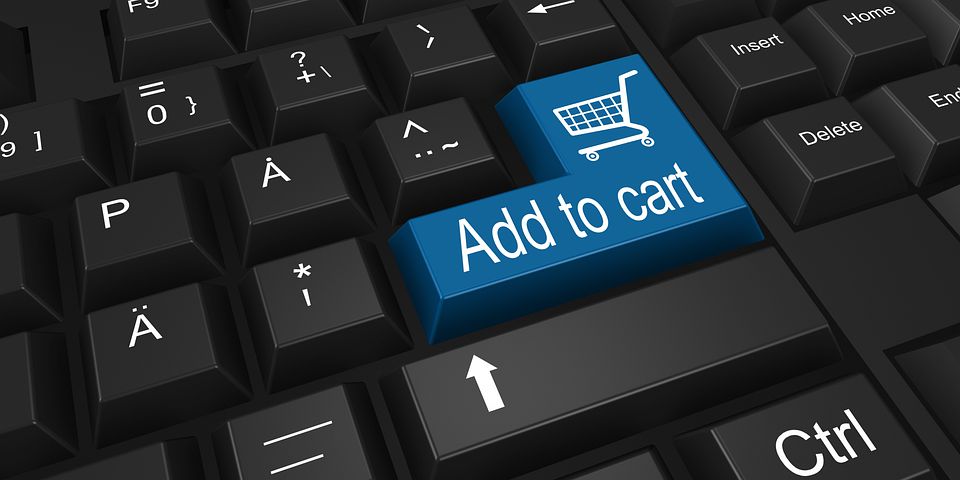 First, contact your web designer to start a dialog on launching an eCommerce store to your current website.
In a previous post, we discussed the struggles manufacturers face when jumping into the world of eCommerce.
Over the years, you most likely have created prototypes for your customers.
Let's use that same concept on your website.
The assumption is that you already have a website. What platform are you using?
Have a conversation with your web designer and ask if you can easily add eCommerce to your site.
For example, if you are on WordPress, your web designer can add the WooCommerce plugin. It's FREE!
There are many other shopping cart options that are extremely inexpensive.
Many eCommerce platforms start at ONLY $19.99 per month (EX: Shopify, BigCommerce, 3D Cart, etc…).
Take several of your finished products and add them to your website.
Adding an eCommerce store to your website offers tremendous benefits including:
Customers access your business 24/7/365 = round the clock customer service & a powerful sales tool
Find Soulmates (aka Ideal Customers)
Eliminate the cumbersome RFQ process
No A/R = Credit card payments means you are paid before you ship! YAY!!
Lower cost marketing and sales strategy
Market Research (eCommerce becomes your R&D department)
Stay in your Wheelhouse
Network = Cross Network with other vendors targeting the same market
International opportunities
Implementing eCommerce allows you to Scale Your Proprietary Process
Related Article: eCommerce Checklist: Manufacturing eCommerce Strategies
Option #2) Custom Manufacturers Implementing eCommerce
Allow Customers to Customize Your Product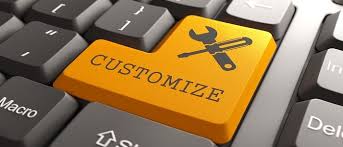 Another option for manufacturers entering the eCommerce world, allow customers to custom build your products on your website.
How?
Well, what is your sales process when a new customer reaches out?
Does the new customer submit a Request for Quote (RFQ)?
If so, you then kick start the quoting process.
Of course, you were already busy when the RFQ arrived.
Now you need to set aside other top priorities to accommodate the new customer. You don't want to make a bad first impression. Speed is key.
You look over the drawing. Check out the parts on the BOM (Bill of Materials).
Lookup component prices and availability.
Determine the labor units. Amount of time on machinery. The number of touches. Lead time for parts.
You've gone through this process probably thousands of times.
In addition, do you receive RFQ's that drift off in areas outside of your expertise? Outside of your wheelhouse?
Odds are the answer is yes.
It really becomes a bit more challenging to determine the quote for a new customer especially for products and processes that fall outside of your expertise.
Now they are waiting.
What if you could streamline the RFQ process?
Just imagine if you could narrow the process into an automated system that was available to a new customer online, 24/7.
Where you could create a quote or estimate instantly.
Sounds like heaven, right?
First, create a starting point.
Narrow down your product line. Begin with limited options.
Focus on the most popular. The most profitable. The most simplistic.
You have a proprietary process that you perfected over the years. Well, pretty close anyway.
Can you take that process to guide a customer into your funnel?
Let's go deeper.
Related Article: 19 Tips for Curing "I Hate Change" (Plus a Healthy Dose of eCommerce
80/20 Rule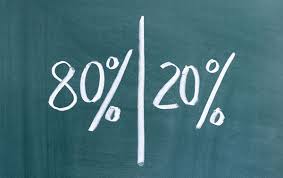 Does your business experience the 80/20 rule?
Most businesses do.
For example, let's evaluate the 20% of your products and processes that generate 80% of your sales and profits.
Take the raw material, parts and components that go into that product
Calculate the labor units
Add in machine time that goes into each unit
Provide this information on your website.
Offer a price right away to the user.
Well, though the system may not be perfect to start, this at least gets you in the game….immediately!
Implementing eCommerce Gets in the Game….Immediately
So many of my clients state, "If I can just get a customer on the phone, we can close them."
Creating a customized instant quoting process removes the bottleneck on the front end of the relationship.
You can state that the price is based on a single unit.
This would be extremely interesting for potential customers working on a prototype.
It opens a door to start an immediate dialog.
Finally you now have a warm lead.
This opens the door to express your passion for their project.
What are you doing at this point?
You are now engaging, building a relationship as well as demonstrating your expertise.
Furthermore, revealing that you are capable of solving your customer's problem quickly and efficiently.
Showing that you are a person of trust as well as valuable partner.
Lastly, implementing eCommerce to start the quoting process lends a tremendous competitive advantage for you and your company.
Wrapping It Up
For additional information on Falconer Electronics, please click these helpful links:
Finally, to learn about Wire Harness Assemblies, please click below:
https://falconerelectronics.com/wp-content/uploads/2020/01/ecommerce-3563183__480.jpg
450
450
Curt Anderson
https://falconerelectronics.com/wp-content/uploads/2016/12/fei-blue-300x88.png
Curt Anderson
2020-02-11 07:24:29
2022-08-02 10:58:03
Two Options for Custom Manufacturers Implementing eCommerce