Another Incredible eCommerce Benefit: No Major Capital Expenditures
Another incredible benefit that comes with embracing eCommerce for manufacturers: No major capital expenditures.
For the record, I am CHEAP. Extremely cheap.
Feel free to ask my wife, friends, family or even my 140 LB Rottweiler.
Actually, I spoil my Rottie so he might not be the best to ask.
Anyway, with that in mind, as an avid and dedicated eCommerce evangelist, eCommerce offers your company amazing opportunities at extremely low costs and no major capital expenditures.
As a manufacturer, odds are you currently have a website.
Most likely, even a decent website that you are proud of showing new customers (hopefully anyway).
When you are ready to take the eCommerce plunge and finding yourself cheap like me, there are many options to get you in the eCommerce game. Pronto.
Related Article: eCommerce Checklist: Manufacturing eCommerce Strategies
Launching an eCommerce Store: No Major Capital Expenditures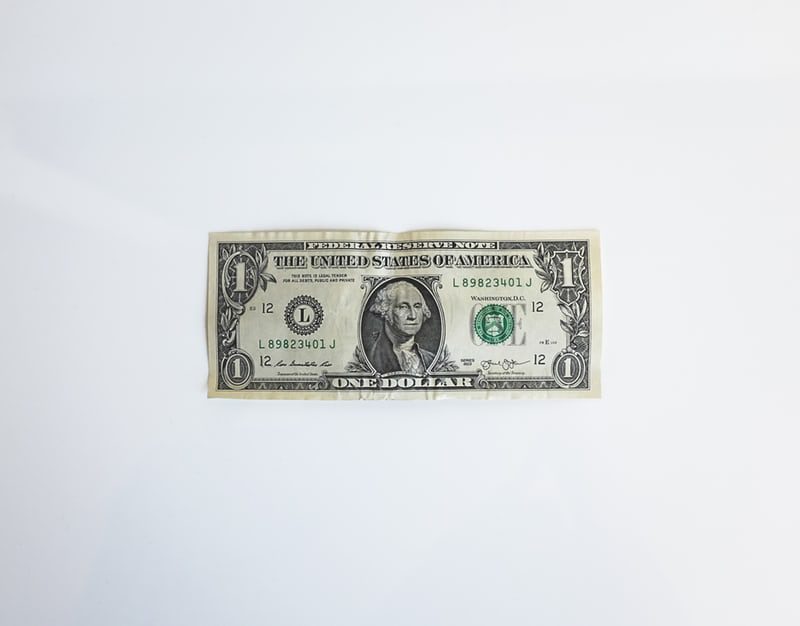 Buying a domain name typically runs $9.99 per year (check out GoDaddy).
In addition, hosting your website runs approximately $120 per year (check out Bluehost).
Odds are you already have a website which means you are already paying for both your domain name and hosting fees.
Therefore, no additional expenses there.
Next, you need a shopping cart.
As discussed, shopping carts are incredibly inexpensive.
Tackling eCommerce adds little to nothing to fixed expenses.
Let's take a look at a few eCommerce shopping cart options.
Related Article: 3 Step Approach To Scaling eCommerce for Manufacturers
WooCommerce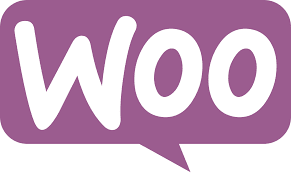 Do you love the word "Free" as much as I do?
WooCommerce offers a Free plugin (Click here).
If you currently own a WordPress website, WooCommerce serves as an extremely reasonable and affordable eCommerce option for you to consider.
What is WooCommerce?
WooCommerce is an open-source, completely customizable eCommerce platform for entrepreneurs worldwide. Go beyond the confines of traditional eCommerce solutions, and be limited only by your own imagination.
WooCommerce is a wildly popular eCommerce solution. Click here to find out more about WooCommerce.
Discuss with your web developer about adding a WooCommerce shopping cart to your current website.
No Major Capital Expenditures with eCommerce Shopping Carts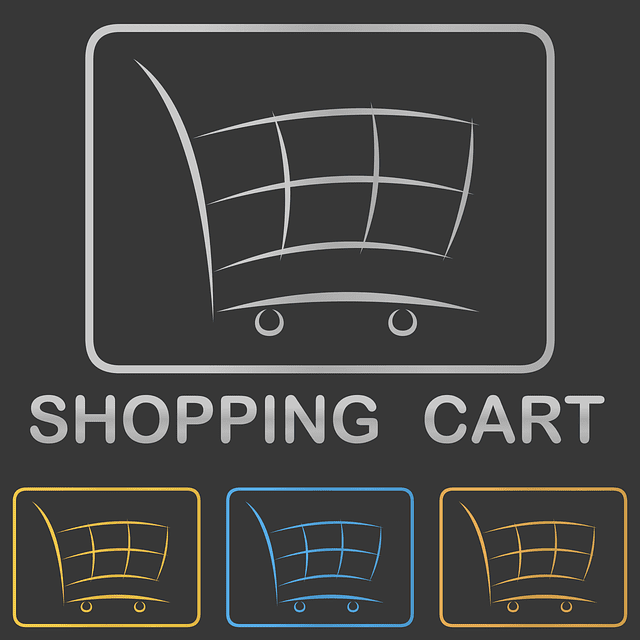 There are plenty of options when selecting an eCommerce shopping cart.
Each option delivers powerful resources without significant capital expenditures.
Nearly all eCommerce shopping carts start around $20 per month.
It truly comes down to the services offered and personal preference.
Most likely, your web designer will have a particular eCommerce store that they prefer or recommend.
Let's meet a few players within the eCommerce shopping cart software arena.
"Founded in 1997, 3dcart is a complete and robust eCommerce platform designed to help online store owners thrive in a competitive market. With hundreds of features built directly into its software, business owners can effectively open, operate and maintain a successful online store with relative ease and efficiency. Today, we are an Inc. 5000 company, a Visa PCI Certified provider and a pioneer in mobile commerce and digital marketing."
3Dcart pricing starts at only $17.10 per month with no transaction fees as well as unlimited products. Click here to view 3Dcart pricing.
"BigCommerce's mission is to help merchants sell more at every stage of business growth. Simply put, we are: Built for growth so merchants can realize their visions without compromise; Designed for powerful performance to enable businesses to scale seamlessly with technology they can trust; Efficient in both time and cost. We have the lowest total cost of ownership (TCO) in the industry enabling merchants to unlock profit and invest in customer acquisition."
"Shopify powers over 1,000,000 businesses worldwide The all-in-one commerce platform to start, run, and grow a business. Over a decade ago, we started a store to sell snowboards online. None of the eCommerce solutions at the time gave us the control we needed to be successful—so we built our own. Today, businesses of all sizes use Shopify, whether they're selling online, in retail stores, or on the go. Making commerce better for everyone. We help people achieve independence by making it easier to start, run, and grow a business. We believe the future of commerce has more voices, not fewer, so we're reducing the barriers to business ownership to make commerce better for everyone."
Shopify pricing starts at $29 per month. Shopify also offers credit card processing as well as discounts on shipping. Click here to view Shopify pricing.
"It all started in 1999 when our founder, Kevin Sproles, then 16 years old, started building custom websites for clients. Talking to customers, and building their dream was a passion from the beginning. Doing it all, from sales to support, to product design, Kevin knew what needed to happen to be able to help more people, and soon the first version of Volusion was born: an all-in-one tool for people to run their business. From the beginning, it was easy to use, and we were there if you needed help. Today, that's still true. Kevin and 200+ more Volusioneers are a phone call away, 24×7 to help you reach your goals. And product innovation is at the forefront. This is only the beginning… just wait, we've got even more great things in store for you to come."
Volusion pricing starts at $26 per month with no transaction fees as well as unlimited products. Click here to view Volusion pricing.
"Our powerful technology allows everyone to get online with a stunning, professional and functional web presence. Whether it's your first time creating or you're a long time expert, you'll find the features and solutions you need to build a professional website with true creative freedom. Our global user base, open SDK, and unparalleled design capabilities create a unique ecosystem. Partners, developers, web designers, and other online professionals can effectively market their Apps and services to millions through Wix."
Wix pricing starts at $23 per month which includes unlimited bandwidth and also allows accepts online payments. Click here to view Wix pricing.
eCommerce Web Designer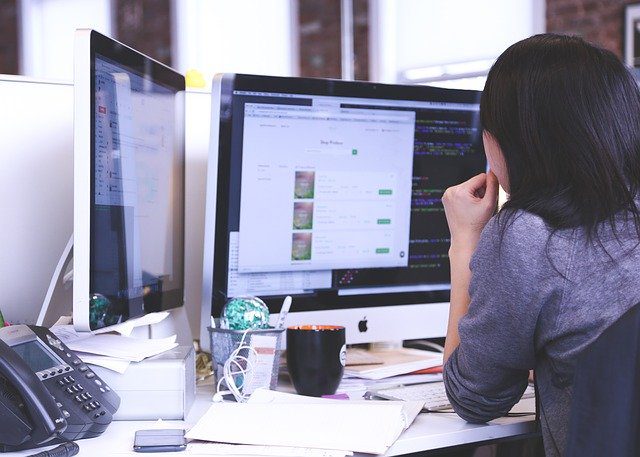 Your biggest expense will most likely be the web design services to launch your eCommerce store.
If you have a current web designer, start there. Invite a constructive conversation with your web designer about their experiences with eCommerce.
In case you do not have an active web designer or your current web designer simply has no experience with eCommerce, it's time to start looking around.
Depending on your taste, your goals, and the direction you are heading, creating a new eCommerce store could cost as little as a few hundred dollars all the up to tens of thousands.
Remember, I am cheap!
If you are just starting out and getting your feet wet, a minimum viable product most likely is the best route.
Find a web designer that aligns with your goals and vision.
Be clear and concise with your budget.
Even though you cannot expect a Lamborghini on a Chevy budget, there is no reason you cannot have an impressive and professional looking website at an extremely low cost.
Spending tens of thousands of dollars to "test the market" most likely is not the best strategy here.
Creating a new eCommerce store is a onetime variable expense to launch the site along with maintaining a relationship with the designer for ongoing updates and additions.
So, where do you find a web designer to help keep our capital expenditures as low as possible?
Related Article: A Minimum Viable Product Helps You "Get in the Game"
Resources to Find an eCommerce Web Designer
Below includes a list of 10 helpful resources to explore when seeking an eCommerce web designer:
Chamber of Commerce – Check your local Chamber of Commerce for recommendations.
Facebook – If you are an active Facebooker – turn to your Facebook tribe and ask for recommendations for an eCommerce web designer.
Fiverr – "Find the perfect Freelance Services for your business".
Freelancer – "Hire expert freelancers for any job, online".
Google – Turn to good ole Google and conduct a few local searches (For example: "Best eCommerce web designer in my area").
LinkedIn – As a LinkedIn junkie, LinkedIn offers a wealth of opportunities and connections to connect with eCommerce web designers.
Local colleges and universities – Colleges and universities are an incredible resource and great place to connect with a young and hungry web designer who might be looking for an internship or spending money. It could also turn into a nice long-term relationship.
Twitter – I follow a bunch of SEO and eCommerce experts (fellow geeks) on Twitter which is an incredible resource to connect with eCommerce web designers.

Upwork

– "In-demand talent on demand. Upwork expertly connects professionals and agencies to businesses seeking specialized talent."

Vendors

– Check with vendors if they have any web designer suggestions. Especially vendors already utilizing eCommerce. Those ahead of the curve or already executing eCommerce should have excellent recommendations for you.
Related Article: Two Options for Custom Manufacturers Implementing eCommerce
No Major Capital Expenditures with Online Marketplaces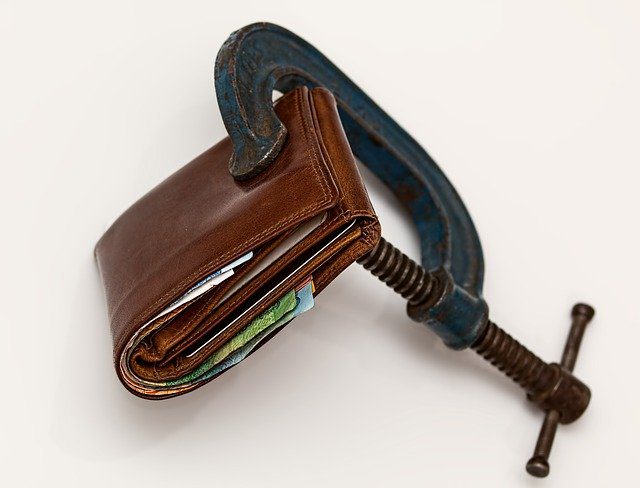 In case you decide that launching an eCommerce store is premature or simply not the right direction, no fear.
Tipping your toe in the eCommerce world via an online marketplace might be a much better fit.
In other words, testing the waters on an existing online marketplace offers an excellent alternative.
Online marketplaces provide a powerful resource for you to enter the eCommerce arena with minimal investment.
Additionally, did I mention that my favorite word is FREE?
Well, with pursuing the online marketplace route, once again, NO major capital expenditures.
It is completely free to add products to an online marketplace.
Typically the marketplace simply takes a commission on your products.
For example, several online marketplaces to consider include:
Once again, this option also offers incredible opportunities with no major capital expenditures.
Wrapping It Up
Lastly, for additional information on Falconer Electronics, please click these helpful links:
Also, to learn about Wire Harness Assemblies please click below:
https://falconerelectronics.com/wp-content/uploads/2020/05/computer-1583432__480.jpg
480
720
Curt Anderson
https://falconerelectronics.com/wp-content/uploads/2016/12/fei-blue-300x88.png
Curt Anderson
2020-06-02 08:12:42
2020-05-08 08:19:00
Another Incredible eCommerce Benefit: No Major Capital Expenditures