If you enjoy engaging business podcasts with a dynamic host, we strongly recommend checking out the Ben Baker podcast: The YourLIVINGBrand.live Show.
The YourLIVINGBrand.live show is about what makes you unique as a brand. What you do, why you do it, who you do it for, and why you are valuable to them. Every brand has a story. Something that sets them apart and engages their audience in a positive way. Every week, we have another guest that tells us their story and how they find ways to interact with their particular audience.
Actually, it was my absolute privilege to serve as as guest on a recent episode: eCommerce Strategies with Curt Anderson.
On top of being an incredible podcast host, Ben is a Branding Expert, consultant, speaker, author and strong family man.
Before we dig deeper, check out this outstanding video from Ben on developing "Powerful Personal Brands":
Ben Baker Shares Strategies on Building Trust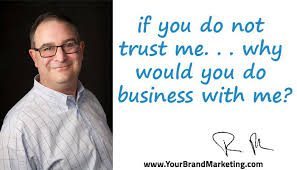 We first connected with Ben Baker after catching his interview on the Growth Experts Podcast with Dennis Brown: Trust…If you don't have it, you have no BRAND with Ben Baker.
On the podcast, Ben shares outstanding tips on how he manufactured his successful career and business by Building Trust with his clients.
Do yourself a favor and click here to listen to this fantastic conversation with Ben and Dennis.
For a quick background, Ben Baker delivers a wealth of experience serving as:
Throughout conversations, Ben preaches that Building Trust requires:
Ben also recommends asking yourself and your team poignant questions while working on Building Trust with customers:
What do we do?
Why we do it?
How do we do it better?
What do we do differently?
What Problem Do You Solve?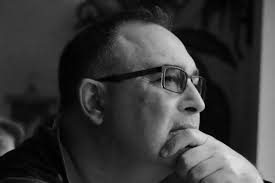 Another powerful suggestion from Ben, a dedicated team and organization should always be asking: "What problems do we solve"?
Ben says solving that problem consistently and better than anyone else, while demonstrating a deep understanding for your customer is critical with Building Trust.
Additionally, Ben makes an excellent point to not only understand your customer but also gain a clear understanding of your customer's customer.
Another takeaway, Ben Baker focuses on being authentic rather than attempting to define yourself against your competition.
As Ben points out, we all have competitors. Even great companies such as Coke and Apple face fierce competition.
Therefore, striving to deliver the best products and services results in Building Trust.
Lastly, Ben recommends delivering a strong and consistent message. Stay in your lane.
After developing a relationship through LinkedIn, Ben graciously and generously shared a few additional quotes on Building Trust:
"Be the person who does what they say and says what they do".
"Great leaders make safe space for others to learn how to succeed."
"Take time to understand how you can help others….then go out and do it."
Lastly, ask yourself, "How do you want to be thought of when you are not in the room?"
Thank you for sharing these incredibly valuable tips Ben!
Ben Baker: Author of "Powerful Personal Brands"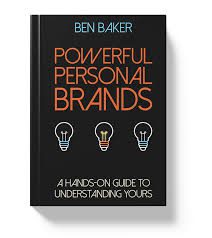 In his book "Powerful Personal Brands: A Hands-on Guide to Understanding Yours", Ben does an amazing job describing extremely helpful strategies on building a personal brand.
Ben shares interesting stories of his youth as well as conducts several interviews with thought leaders on building a "Powerful Personal Brand".
A particular comment on Building Trust that stood out from one of Ben's interviews: "Be genuine with your outreach".
Lastly, Ben truly asks compelling questions. Once again, a powerful question that Ben asks in his book: "Who are the Top Three People You Admire….And Why?".
This is an outstanding question that makes you reflect on individuals who have helped shape the person that you are today.
You will have to buy the book to find out Ben's top 3.
Wrapping It Up
Thanks for stopping by to read this post.
For more information on Falconer Electronics, please click these helpful links:
Below includes helpful information about Wire Harness Assemblies:
https://falconerelectronics.com/wp-content/uploads/2019/11/BenBaker.png
899
800
Curt Anderson
https://falconerelectronics.com/wp-content/uploads/2016/12/fei-blue-300x88.png
Curt Anderson
2019-11-01 09:16:43
2019-11-01 11:43:09
Building Trust with Author & Podcast Host Ben Baker