Hey Manufacturers, Being the "Best Kept Secret" is No Longer an Option 
"We prided ourselves as being the "Best Kept Secret" for decades. However, the internet changed everything. Now what?"
Unfortunately, I kept hearing this comment over and over from manufacturers. Especially from custom manufacturers.
Many manufacturers actually wore the "Best Kept Secret" status as a badge of honor.
However, what do you do when being the "Best Kept Secret" is no longer working?
Well, an incredible cure for "Best Kept Secret" status, "Manufacturing eCommerce Strategies."
The goal here is to produce ideas, tips, and suggestions for you to expand and grow your manufacturing business.
Amazing opportunities lie ahead. For example, a powerful strategy for you to gain a competitive edge: Scale Your Proprietary Process with eCommerce.
So, when is it the best time to stop being the "Best Kept Secret"?
Probably right now!
So, let's begin your eCommerce journey.
When the Party Started
First, think back for a moment to when you launched your business.
Possibly you worked for someone else and felt you had a better method that was more effective and efficient.
Therefore, the burning desire for entrepreneurship simply blazed much greater as opposed to continuing to work for someone else.
As a result, you jumped in with both feet and took a shot. Your best shot.
Your relentless entrepreneurial drive helped build the amazing business you own today.
As a custom manufacturer, you produce amazing products as well as provide incredibly valuable services to your customers.
By manufacturing certain parts and components, you pull a particular proprietary process off of your customer's plate.
You simply perform this task much better than your customer can as well as anyone else for that matter.
Customers value the tremendous benefits received by partnering with you. In particular, the OEM.
You worked tirelessly to build expertise in this area.
Something that just doesn't make sense for the OEM to do themselves.
Especially since you have perfected your craft.
You purchased the necessary machinery, tools, and equipment. Developed an experienced and educated team.
However, the problem is outside of your current customers, you still exist as the "Best Kept Secret".
Witness Protection Program
Unless you are in the witness protection program, keeping a low profile due to a jilted lover or hiding some other skeletons in your closet, continuing on as the "Best Kept Secret" is no longer a healthy business strategy.
Sadly, this problem is too common.
Yet, for many manufacturers being the "Best Kept Secret" served them extremely well for many years.
Consequently, dealing with just a handful of select customers certainly offers many benefits.
For example, manufacturers typically do not deal with a wide range of customers in the same manner as a retailer or restaurant. Therefore, dozens of emails don't flood the inbox as well as phones are not ringing off the hook.
In addition, handling fewer customers helps avoid all of the drama and high maintenance that goes along with handling the needs and demands of hundreds or even thousands of consumers.
However, if you lose a single customer in retail or at a restaurant, it most likely represents only a tiny percentage of your business.
On the other hand, with manufacturing, losing one customer can speak for a significant loss of sales.
As a custom manufacturer, you serve as an extension of your customer. In some ways, you almost play the role of a business partner.
Unfortunately, for many custom manufacturers, a single customer can represent 50-60% of sales. Scary.
That is just the nature of the beast.
When you are so busy and consumed with that one large customer or even just a handful, it can be challenging to think about aggressively marketing your business.
However, there must be a better way.
Longing for Olden Days
I cannot tell you how many times I heard a small manufacturer say the internet doesn't impact our company.
"We are 'old school'. Our industry is primarily word of mouth."
Well, we all now know that is not the case anymore.
Exploring growth invites many new challenges. Especially since marketing, including eCommerce and digital marketing, is not a top priory for many manufacturers.
They are widget experts who know their product better than anyone. Inside and out.
Unfortunately, they just struggle with how to market themselves in the digital age.
Yet, the tradesperson says, "I am a widget expert, not a digital marketer."
This is the case for millions of tradespeople including plumbers, contractors, electricians, etc.
Even individuals in the financial sector such as stockbrokers, financial advisors, and insurance salespeople.
In the "olden days" (as my daughter likes to refer to yesteryear) a business owner took out an ad in the phone book, sponsored a local Little League team, bought a placemat ad at a restaurant and they were all set.
It was an extremely passive approach.
Once you took out the ad, you could sit back and hope the phone would ring.
Of course, a deep commitment to customer satisfaction is the most powerful means of advertising.
Word of mouth keeps customers coming back and cash flowing.
This formula for success worked for years.
Well, from a marketing standpoint, the world has changed. Dramatically.
The old passive approach is risky. Also, it is tough to just survive just on word of mouth.
The same goes for manufacturers.
However, they continue with frustration that the phone doesn't ring anymore.
URGH!! CAN'T I JUST GO BACK TO TAKING OUT A PHONE BOOK AD ONCE A YEAR?! (Every millennial just asked, "what is a phone book?").
Digital marketing now rules more than ever before.
However, many manufacturers say "I would gladly pay someone to help but have no idea where to even start. How can I get my website ranked on Google? By the way, what on earth is SEO?"
Cure for the "Best Kept Secret"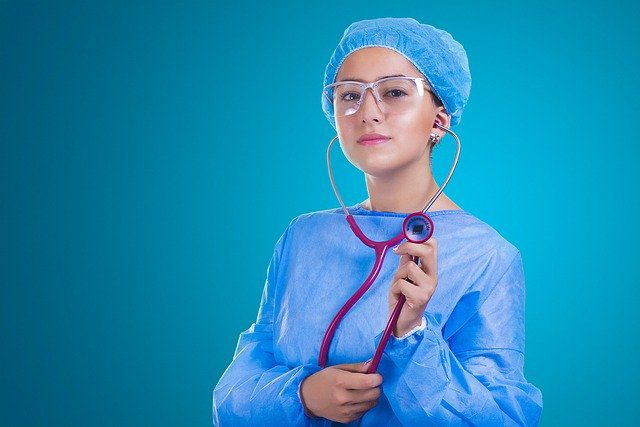 As a result, if you are not relentlessly connecting online, then you risk continuing on as the "Best Kept Secret".
Not only do you wish to discover new customers, just think of potential customers who need you just as badly.
For example, they have a problem that needs solving.
A particular problem that you possess superior expertise in.
Yet, your paths never cross. They cannot find you since you are the "Best Kept Secret".
To make matters worse, they find themselves with a bad supplier who offers high prices as well as misses deadlines and keeps stumbling in an area that you thrive.
The fix?
Manufacturing eCommerce Strategies helps exploit opportunities within your area of expertise as well as offers a cure for being the "Best Kept Secret".
Manufacturers that embrace eCommerce open themselves to incredible opportunities.
To get started on your eCommerce journey, click these helpful links below:
Wrapping It Up
Lastly, Thank you for taking the time to read this post.
In addition, please click these helpful links for more info:
Finally, to learn about Wire Harness Assemblies, please click below:
Follow us on Twitter and LinkedIn.
https://falconerelectronics.com/wp-content/uploads/2020/06/communication-2837362_640.jpg
426
640
Curt Anderson
https://falconerelectronics.com/wp-content/uploads/2016/12/fei-blue-300x88.png
Curt Anderson
2023-06-26 10:53:00
2023-06-26 12:55:58
Hey Manufacturers, Being the "Best Kept Secret" is No Longer an Option